Season One is the first season of Netflix's Altered Carbon. It aired in its entirety on February 2, 2018, and consisted of ten episodes. It was based on the novel of the same name by Richard K. Morgan.
Synopsis
Edit
Based on Richard Morgan's award-winning 2002 cyberpunk sci-fi novel, Altered Carbon, from Skydance Television, is set in the 25th century when the human mind has been digitized and the soul is transferable from one body to the next. Takeshi Kovacs, a former elite interstellar warrior known as an Envoy who has been imprisoned for 500 years, is downloaded into a future he'd tried to stop. If he can solve a single murder in a world where technology has made death nearly obsolete, he'll get a chance at a new life on Earth.
Episodes
Edit
1
Waking up in a new body 250 years after his death, Takeshi Kovacs discovers he's been resurrected to help a titan of industry solve his own murder.
2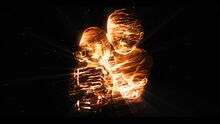 While Kovacs tracks down a man who sent
Bancroft
a death threat, Lt. Ortega bends the rules to keep tabs on his whereabouts.
3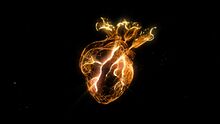 Kovacs recruits an unlikely partner to watch his back during a banquet at the Bancroft home, where
Ortega
oversees the night's grisly entertainment.
4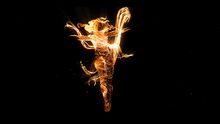 Tortured by his captor, Kovacs taps into his Envoy training to survive. Ortega springs a surprise on her family for Día de los Muertos.
5
After learning his sleeve's identity, Kovacs demands the full story from Ortega. A tip from
Poe
leads to a major breakthrough in the Bancroft case.
6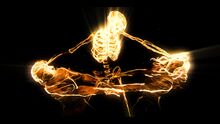 With Ortega's fate hanging in the balance, Kovacs drops a bombshell on the Bancrofts. Later, he comes face to face with an unsettling opponent.
7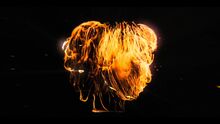 As Kovacs reconnects with a figure from his past, his tangled history with the Protectorate, the Uprising and Quell plays out in flashbacks.
8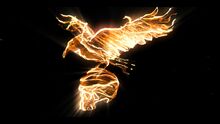 His world rocked, Kovacs requests a dipper to help him sew up the Bancroft case quickly. Ortega races to identify the mystery woman from Fight Drome.
9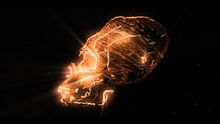 After a devastating rampage, Kovacs and his allies hatch a bold -- and very risky -- scheme to infiltrate Head in the Clouds.
10
As a cornered Kovacs braces for a final showdown in the sky, a new hero emerges and more buried secrets come to light.
Common Sense Media Rating ⁠— 2/5

IMDb Rating ⁠— 8,1/10


Metacritic Rating ⁠— 64/100


Rotten Tomatoes Rating ⁠— 68/100
Production
Edit
References
Edit
Community content is available under
CC-BY-SA
unless otherwise noted.