Season Two is the second season of Netflix's Altered Carbon. The season was confirmed by the Altered Carbon Twitter account on July 27, 2018.[1] Anthony Mackie will replace Joel Kinnaman in the role of Takeshi Kovacs.[2] It aired in its entirety on February 27, 2020, and consisted of eight episodes.
Synopsis
Official description:
Season 2 of the sophisticated and compelling sci-fi drama finds Takeshi Kovacs (Anthony Mackie), the lone surviving soldier of a group of elite interstellar warriors, continuing his centuries-old quest to find his lost love Quellcrist Falconer (Renée Elise Goldsberry). After decades of planet-hopping and searching the galaxy, Kovacs finds himself recruited back to his home planet of Harlan's World with the promise of finding Quell. Haunted by his past and responsible for investigating a series of brutal murders, Kovacs is stunned to discover his new mission to solve the crime and his pursuit to find Quell is one and the same. With the help of his loyal A.I. Poe (Chris Conner), Kovacs must now partner with new allies to outwit his enemies and find the truth: Who is Quellcrist Falconer?
Episodes
1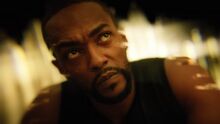 Thirty years after the Bancroft case, a Meth tracks down Kovacs to offer him a job, a high-tech sleeve and a chance to see Quellcrist Falconer again.
2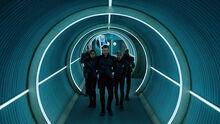 Directed by:

Ciaran Donnelly

- Written by:

Sarah Nicole Jones
As Col. Carrera takes charge of the murder investigation, Kovacs sets out to find Axley's bounty hunter, and Poe's memory glitches worsen.
3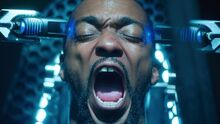 Directed by:

MJ Bassett

- Written by:

Michael R. Perry
Kovacs contends with ghosts from his past as he's tortured by Carrera. Poe seeks help from a fellow AI. Trepp gets a lead on the man she's after.
4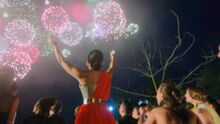 Directed by:

MJ Bassett

- Written by:

Sang Kyu Kim
While the planet celebrates Harlan's Day, Kovacs hatches an escape plan, Quell pieces together fragments of her life, and Poe faces a reckoning.
5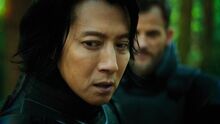 Directed by:

Jeremy Webb

- Written by:

Cortney Norris
Carrera sends his secret weapon on a deadly mission. Kovacs and Trepp smuggle Quell out of the city. Poe takes a risky trip into virtual reality.
6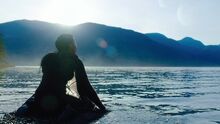 Directed by:

Jeremy Webb

- Written by:

Adam Lash

&

Cori Uchida
As Quell reconnects to her past at Stronghold, she leads the clone into an underground chamber teeming with secrets. Gov. Harlan shows her true colors.
7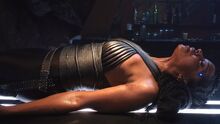 Directed by:

Salli Richardson-Whitfield

- Written by:

Nevin Densham
When Quell's sleeve begins to shut down, Poe and Ms. Dig send her into VR, where Kovacs finally learns the truth about her deadly rampages.
8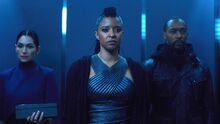 Directed by:

Salli Richardson-Whitfield

- Written by:

Alison Schapker

&

Elizabeth Padden
With the fate of the whole planet on the line, Kovacs, Quell and team race to find Konrad Harlan and stop a catastrophic blast of Angelfire.
Ratings

Common Sense Media Rating ⁠— 2/5


IMDb Rating ⁠— 8,1/10


Metacritic Rating ⁠— 65/100


Rotten Tomatoes Rating ⁠— 82/100
Cast
Starring:
Guest starring:
Production
On July 27, 2018, Season 2 was officially announced by Netflix. Alison Schapker joined the series as co-showrunner alongside Laeta Kalogridis, per her deal with Skydance TV. Under her deal with Skydance, Schapker was named sole showrunner on Altered Carbon, during the production of Season 2. Kalogridis will continue to serve as executive producer but will no longer be the showrunner.[3]
Season two officially began filming in February 2019. P.J. Dillon served as a cinematographer for four episodes in season two.[4]
The major critique for Season Two was its noticeable smaller budget that restricted the series from spending much time on new planets or locations. Despite this, it is still one of the most expensive series for Netflix to produce.[5]
Media
Images
Video
Trivia
As showrunner Laeta Kalogridis formerly teased, Season Two explored gender fluidity and transgender issues.[6]
Thirty-years have passed since the events of Season One.
One day after its release, Altered Carbon trended number four on Netflix in the United States. It then fluctuated between number four and number five for over a week.
References